Description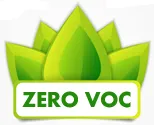 D2 Biological Solution is specially formulated to remove environmental pollution, dirt, and staining from biological soils such as mold, mildew, lichen, and algae from indoor and outdoor structures.  D2 biological solution is the only product developed for conservators by conservators. It has been successfully used to clean millions of buildings and monuments, from the White House to Arlington Cemetery.
Tested in a 6-year study and now specified by the Department of Veteran Affairs National Cemetery Administration.
D2 Cleaner Applications
Masonry
Stone
Concrete
Marble, Granite, Limestone
Wood
Asphalt Shingles
Vinyl & Aluminum Siding
Fiberglass, Metal, Paint, Canvas, etc.
D2 Cleaner Product Information
Will Not Etch Metal, Glass or Damage Plants
PH Neutral
Contains No Salts, Bleach or Acids
D2 Cleaner Packaging
Quart (Each or Case of 12)
Gallon (Each or Case of 4)
5 Gallon Pail
Drum size also available. To order, please call (800) 425-2214.
Additional Information
SDS/TDS available upon request at info@bonstone.com